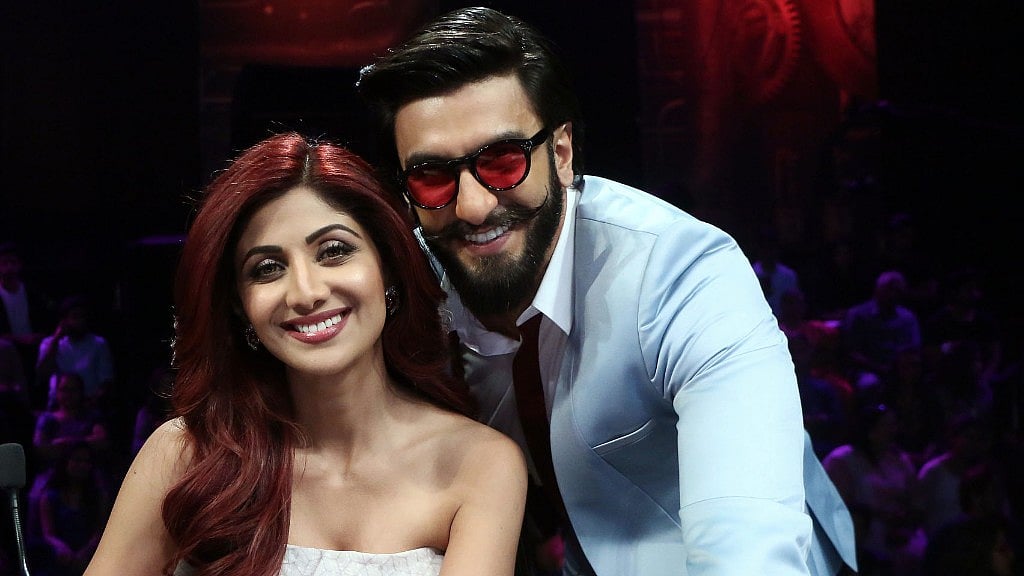 In the world of automotive enthusiasts,
vehicle modification
is a passion that knows no bounds. Despite the
legal restrictions
surrounding vehicle modifications in India, there exists a gray area that beckons those seeking to personalize their rides. Surprisingly, even some of
Bollywood
's most prominent figures, known for their
extravagant lifestyles
, have indulged in this automotive art form.
Shilpa Shetty's Dazzling Chrome-Clad Bentley
Recently joining the ranks of the modified car club is none other than the beloved
Bollywood actress
,
Shilpa Shetty
. This fitness enthusiast has taken her
white Bentley Flying Spur luxury sedan
to new heights by adorning it with a flashy chrome wrap. The application of chrome wraps is no small feat, as precision is required to avoid unsightly scratches. When executed flawlessly, as seen in Shetty's case, the result is nothing short of extravagant.
Mika Singh's Psychedelic Range Rover Vogue
Renowned Bollywood and
Punjabi singer Mika Singh
has embarked on a distinctive modification journey with his
Range Rover Vogue luxury SUV
. Wrapped in a mesmerizing Psychedelic color-shifting sheath, this vehicle undergoes a captivating transformation, with its hues dancing in response to varying light conditions. The addition of larger alloy wheels further elevates Singh's modified
Range Rover Vogue
, placing it firmly atop the
Range Rover
lineup.
Ranveer Singh's Sky Blue Aston Rapide
Bollywood heartthrob
Ranveer Singh
makes a statement with his
Aston Rapide sports sedan
, swathed in a graceful shade of light sky blue. This
British supercar
, crafted by luxury car maker
Aston Martin
, has become a signature sight on the Indian roads. Beneath the azure exterior lies a pristine white canvas, exuding elegance with every drive.
Disha Patani's Menacing Satin Black Mercedes Benz S450
Emerging talent in Bollywood,
actress Disha Patani
, embraces a darker aesthetic with her wrapped
Mercedes Benz S450 luxury sedan
. Opting for a
Satin Black finish
reminiscent of the
infamous Batmobile,
Patani also blacks out all factory chrome elements, bestowing an aura of menace upon her
S-Class.
Vidyut Jamwal's Commanding Olive Green Porsche Cayenne
Bollywood action star
Vidyut Jamwal,
known for his commanding presence on-screen, exhibits a similar vigor in his automotive choices. His
Porsche Cayenne luxury SUV
receives a striking transformation with a matte
Olive Green wrap
. This modification endows the
SUV
with a sportier visage, replacing its original white exterior.
Ananya Pandey's Stylish Range Rover Sport
Rising Bollywood actress
Ananya Pandey
, daughter of the esteemed
Chunky Pandey
, distinguishes herself with her choice of wheels. Opting for a
Range Rover Sport luxury SUV
, Pandey mirrors
Vidyut Jamwal
's penchant for green, adorning her vehicle with a satin dark green wrap. Complementing this theme, all emblems on her
Range Rover Sport
receive a sleek black finish, enhancing the overall aesthetic.
Rohit Shetty's Aggressive Ford Mustang
Esteemed movie director
Rohit Shetty
commands attention with his heavily
modified Ford Mustang
. This iconic vehicle undergoes a significant overhaul, resulting in a more aggressive demeanor. Featuring a custom wrap, a redesigned hood with a formidable air scoop, a new front grille, and larger alloy wheels,
Shetty's Mustang
stands as a testament to the director's penchant for bold statements.
Malayalam movie
star
Dulquer Salmaan
boasts an impressive
collection of classic vintage cars and SUVs
, with the
Land Rover Defender
taking center stage. The actor invests in the restoration of this timeless vehicle, seamlessly blending modern features while preserving its original charm. Notably,
Salmaan
is unique in owning both the old and current generations of the
Land Rover Defender
, cementing his status as a true connoisseur.
Prithviraj Sukumaran's Nardo Grey Land Rover Defender Classic
Another luminary in the
Malayalam film industry, Prithviraj Sukumaran,
embraces the allure of the
Land Rover Defender Classic
. With an impeccable eye for detail,
Sukumaran
oversees the full restoration of his
SUV
, subtly enhancing its appeal. The classic Defender is adorned in the coveted shade of
Audi's Nardo Grey
, showcasing Sukumaran's discerning taste.
Surya Kumar Yadav's Ingenious Mahindra Thar Jonga Transformation
Following in the footsteps of
MS Dhoni
, the talented cricketer
Surya Kumar Yadav
embarks on a vehicle modification journey. Although initially mistaken for a
Nissan Jonga
, Yadav's vehicle is, in fact, a
Mahindra Thar
old generation, expertly transformed to exude Jonga-like qualities. The vehicle is finished in a bold
Highlighter green,
embodying Yadav's adventurous spirit.
MS Dhoni's Striking Green Nissan Jonga One Ton
While not a part of Bollywood, the legendary cricketer and former
Indian team captain MS Dhoni
proves his mettle in the realm of vehicle modification. His highly customized
Nissan Jonga One Ton
pickup truck dons a distinctive green finish, courtesy of
SD Car World
, a renowned restoration specialist. Dhoni's unique choice of vehicle is a testament to his individuality and penchant for the extraordinary.
Conclusion
In this illustrious lineup of Bollywood celebrities, each vehicle stands as a testament to their unique tastes and preferences. From vibrant wraps to meticulous restorations, these modifications breathe new life into already exceptional vehicles, allowing them to stand out in a crowd. Through their personalized automotive choices, these celebrities not only express their individuality but also inspire a new generation of automotive enthusiasts to embark on their own modification journeys.