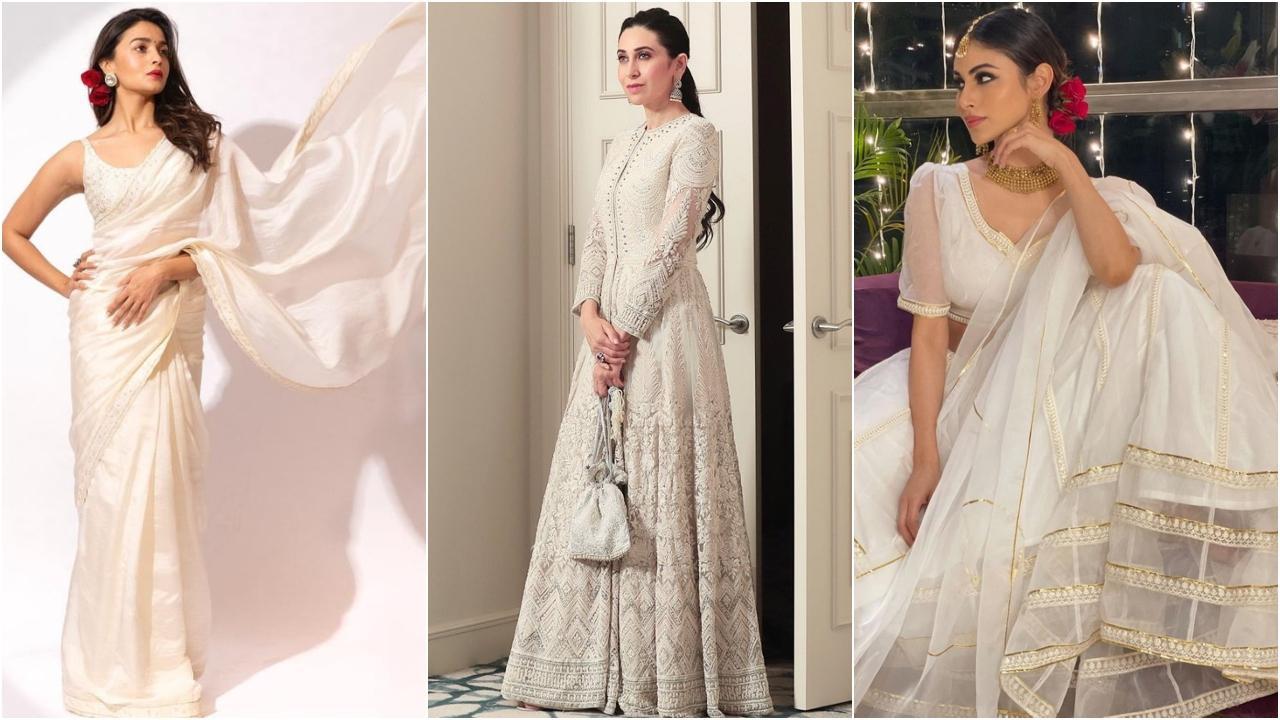 Navratri
, the vibrant festival celebrating the nine divine forms of
Goddess Durga
, has commenced with fervor. Today, on the auspicious second day, devotees pay homage to
Maa Brahmacharini,
with the color white taking center stage. White, emblematic of
calm, peace, serenity, and purity
, resonates deeply with the spirit of this day. In the realm of Bollywood, our beloved stars have showcased their sartorial elegance in stunning white ensembles, setting new benchmarks in fashion.
Kiara Advani: A Vision in Manish Malhotra
Kiara Advani
graced the occasion in a
Manish Malhotra
creation that left onlookers awe-struck. Her tone-on-tone embroidered saree, adorned with sequins and pearls, was nothing short of a masterpiece. Paired with an infinity blouse, this ensemble exuded sheer opulence. The actress elevated her look with statement earrings and a dainty bindi, adding a touch of traditional grace to her contemporary avatar.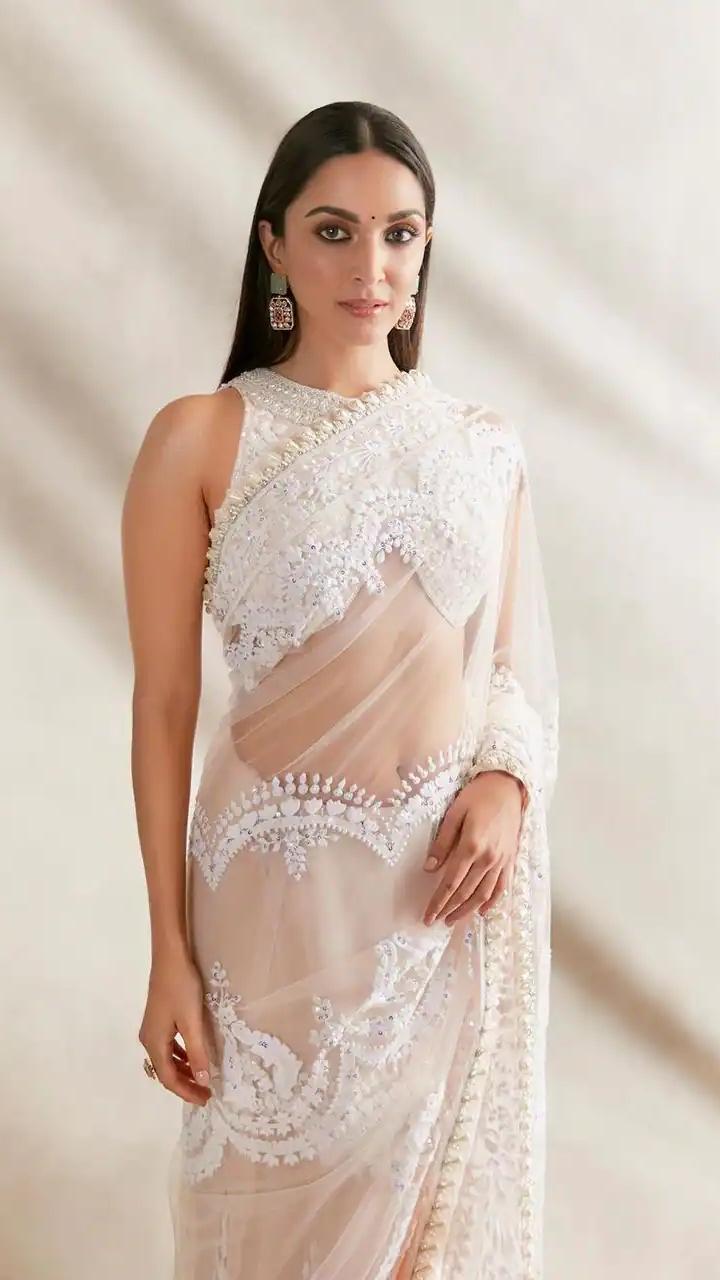 Shraddha Kapoor
chose regality for this auspicious day. Her attire, a tone-on-tone embroidered lehenga with a plunging
V-neckline
, was a testament to her impeccable taste. The actress opted for statement
chandbalis
that complemented the ensemble flawlessly. With this look,
Shraddha Kapoor
emanated a timeless elegance that captivated all eyes.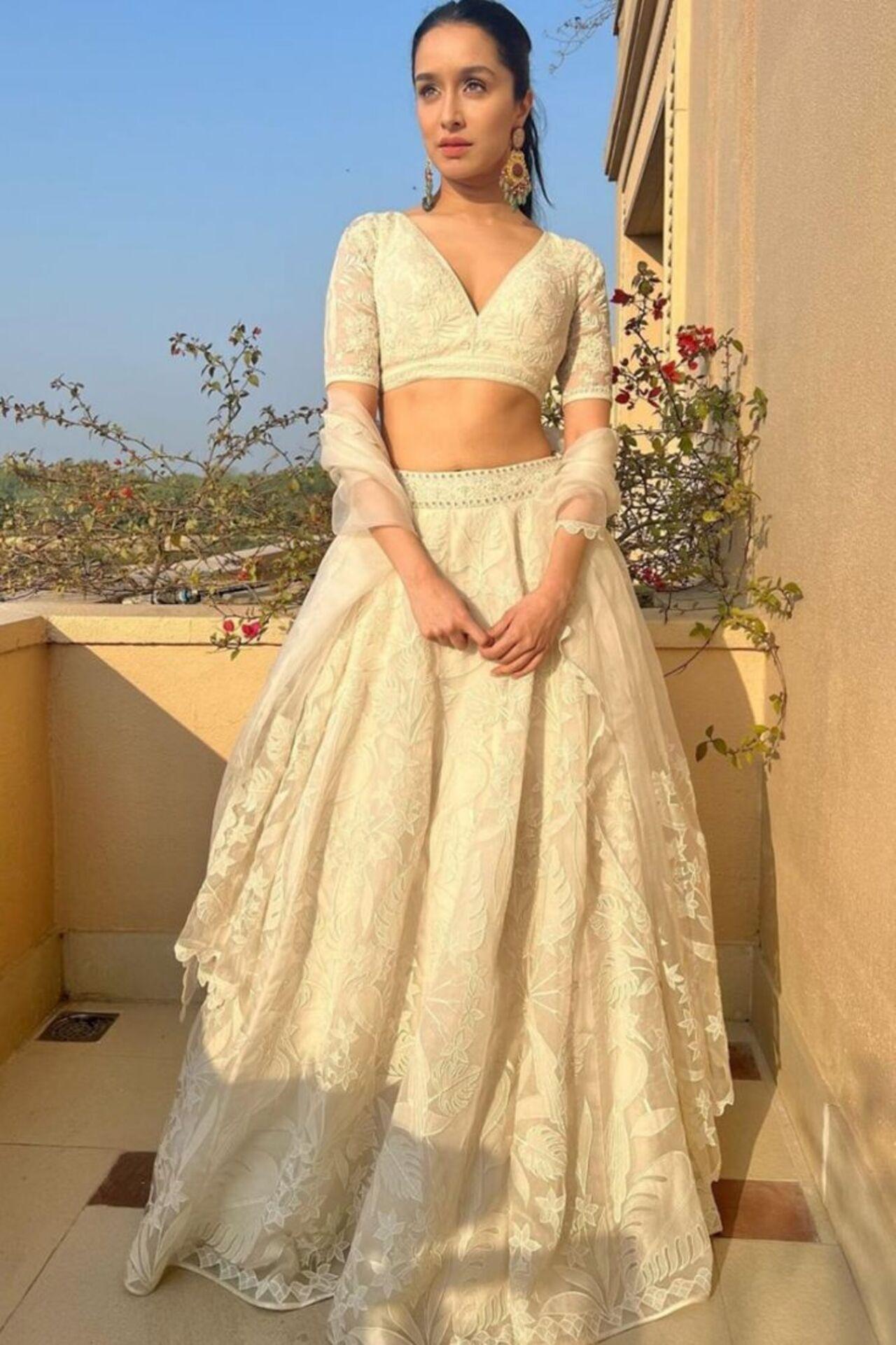 Alia Bhatt: Embracing Simplicity with Grace
Alia Bhatt
, known for her impeccable fashion sense, graced the festival in a
simple yet stunning white saree
. Her promotional looks for "
Gangubai Kathiawadi
" set a new standard in elegance. The white saree, adorned with a delicate rose in her hair, was a study in understated sophistication.
Alia Bhatt
showcased how simplicity can be the epitome of grace.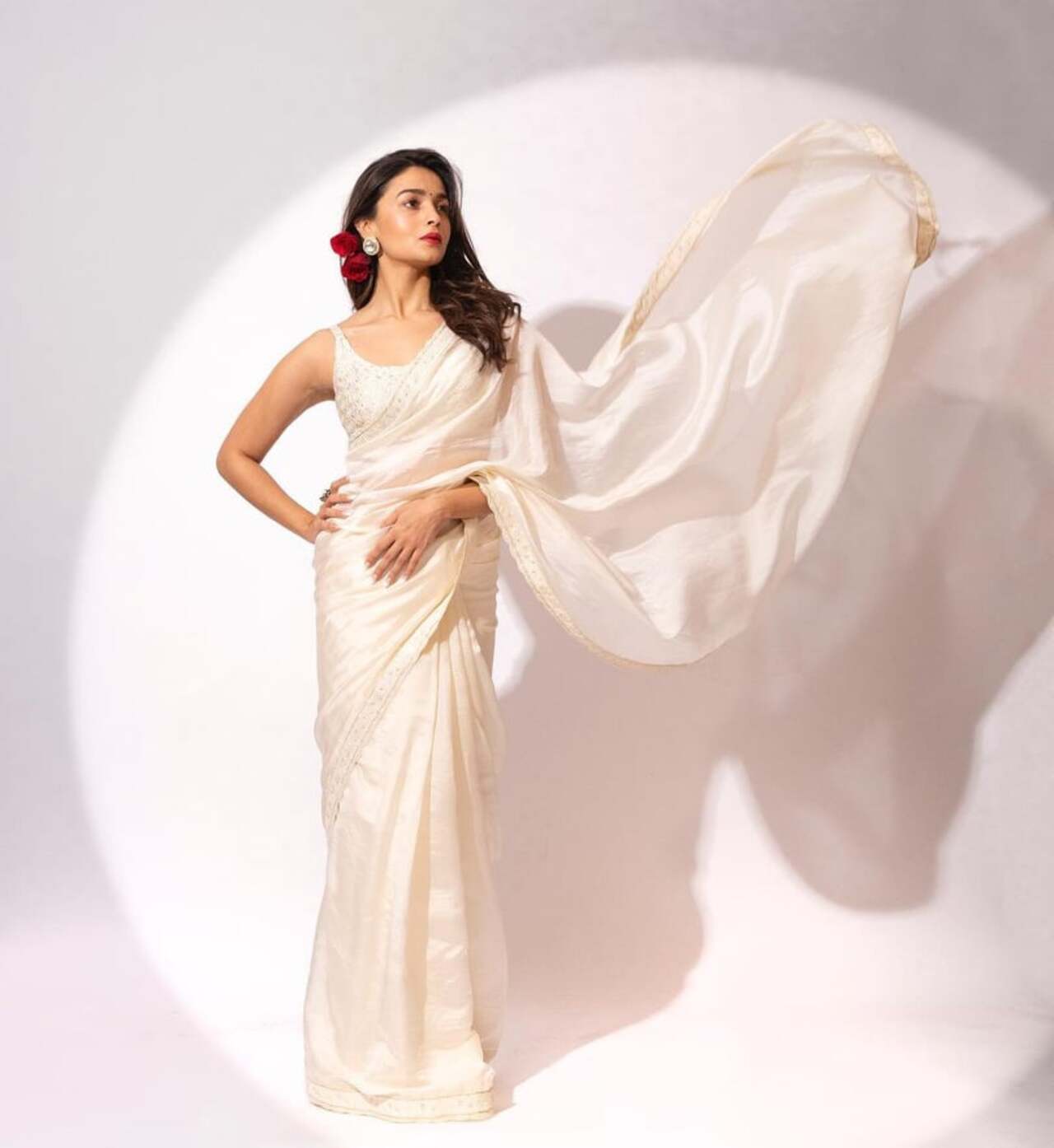 Mouni Roy: Classy and Stylish
Mouni Roy
exuded class and style in her choice of
white outfit.
The ensemble, carefully curated, highlighted her innate sense of fashion. Her neat bun, adorned with flowers, added a touch of ethereal charm.
Mouni Roy
's look was a seamless blend of classic and contemporary, radiating an aura of confidence.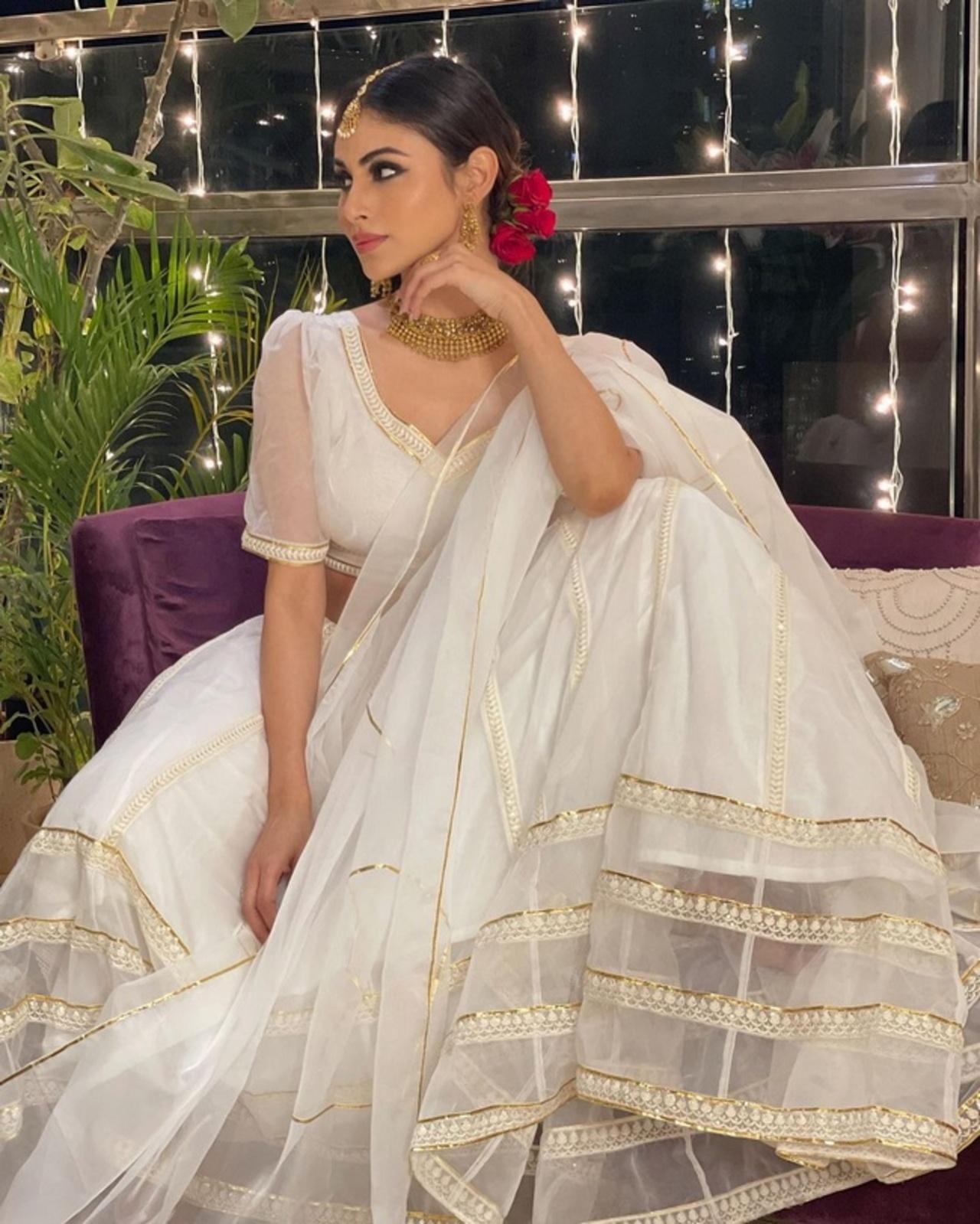 Anushka Sharma's Chikankari Elegance
Anushka Sharma
graced the festivities in a delicately embroidered
chikankari anarkali
. This choice spoke volumes about her affinity for timeless classics.
Jhumkas
and
bangles
completed her look, accentuating the traditional charm. With her hair elegantly styled in a neat bun, Anushka Sharma exemplified grace and poise.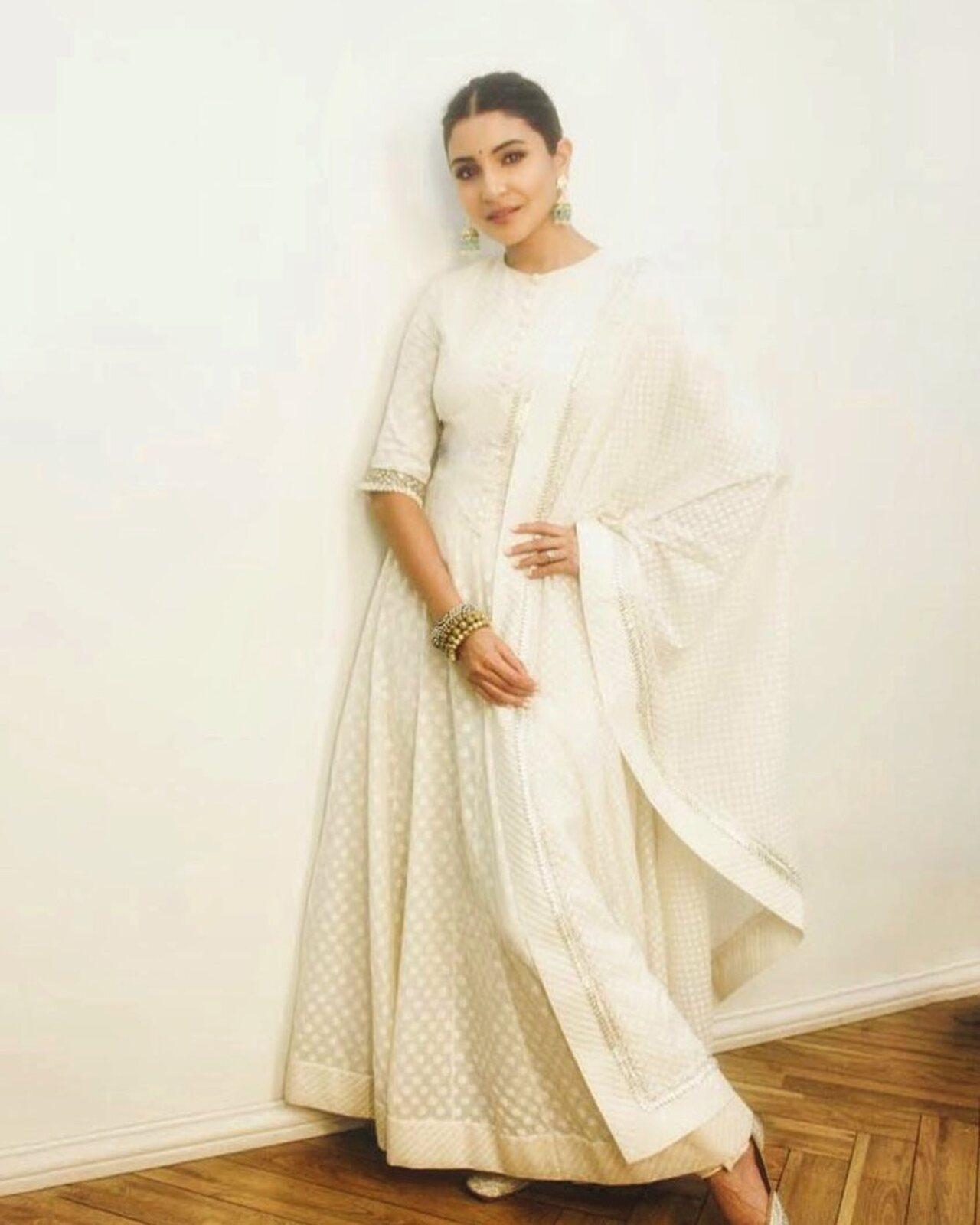 Priyanka Chopra: Where Style Meets Comfort
For those seeking a fusion of style and comfort,
Priyanka Chopra
's outfit is the perfect muse. The floral printed attire exudes a lovely aura suitable for casual outings.
Priyanka
effortlessly marries style and ease, showcasing that fashion need not compromise comfort.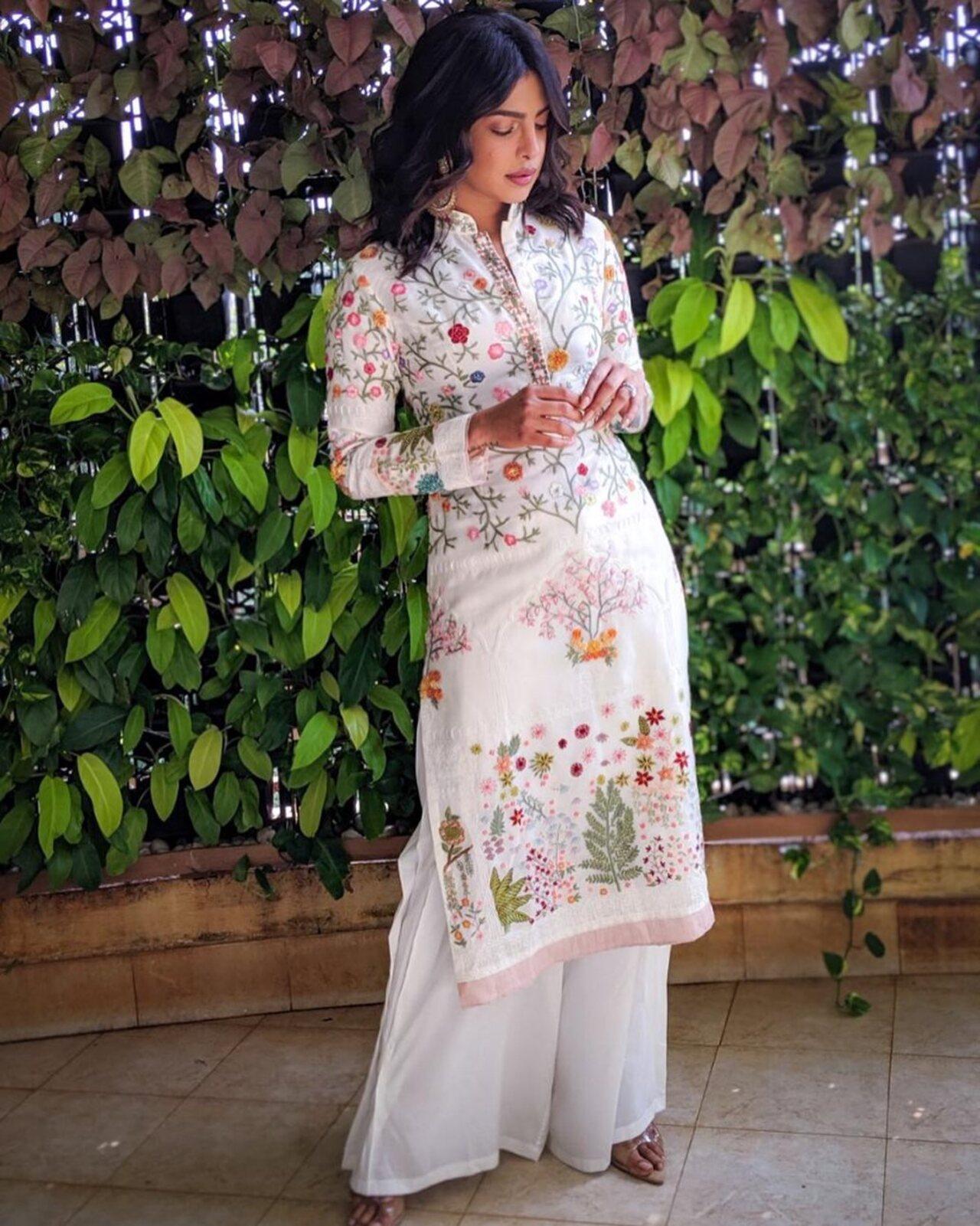 Karisma Kapoor
, a bonafide fashionista, once again proved her mettle in the fashion arena. She donned an
aesthetic chikankari outfit
, demonstrating that simplicity can be immensely powerful. With minimal accessories and subtle glam,
Karisma Kapoor
exuded an aura of understated elegance that is bound to leave a lasting impression.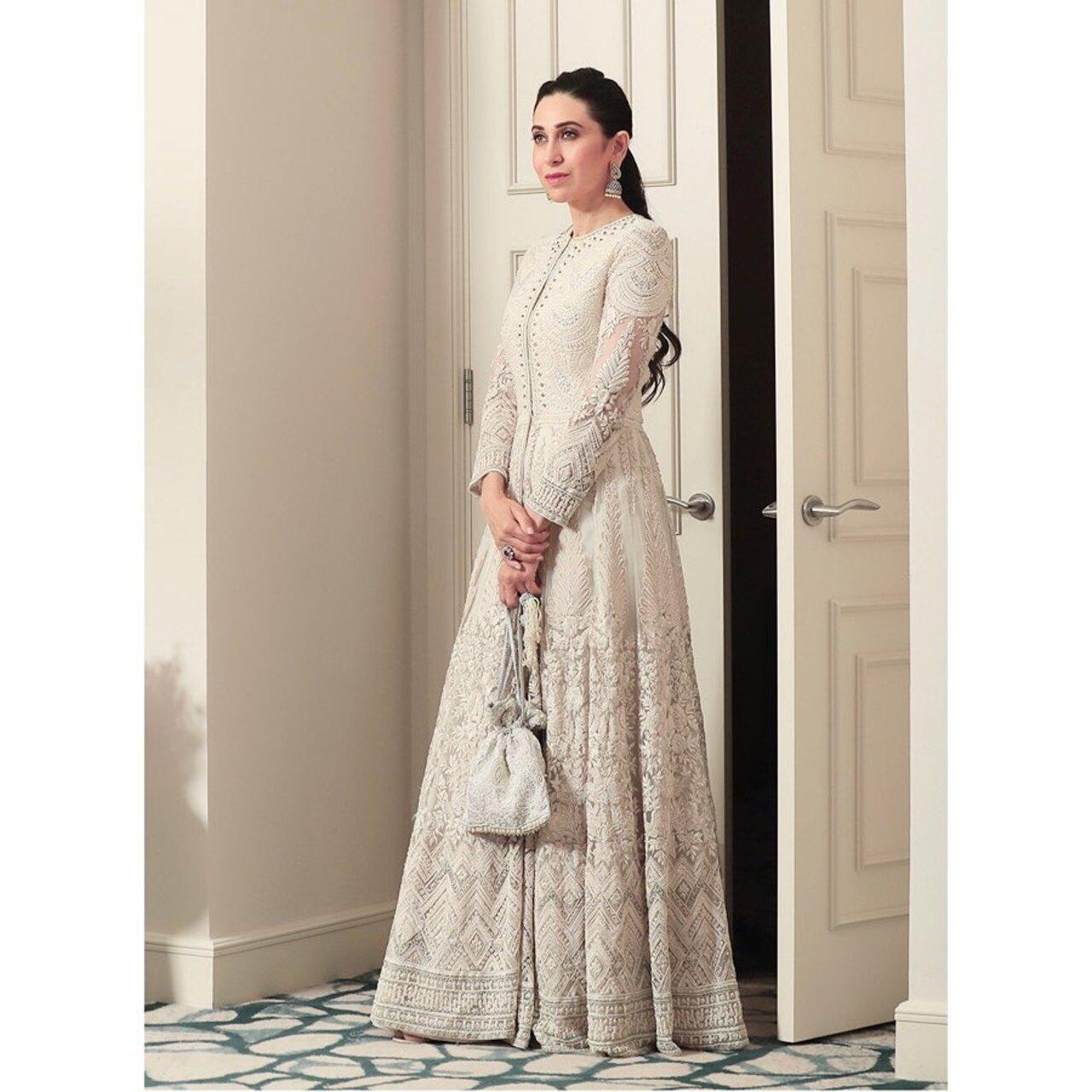 Disha Patani
graced the occasion in
an embroidered white ensemble
that left everyone breathless. Her choice struck the perfect balance between oomph and glam. She opted for a subtle approach in both the glam and accessories departments, allowing the outfit to shine in all its resplendent glory.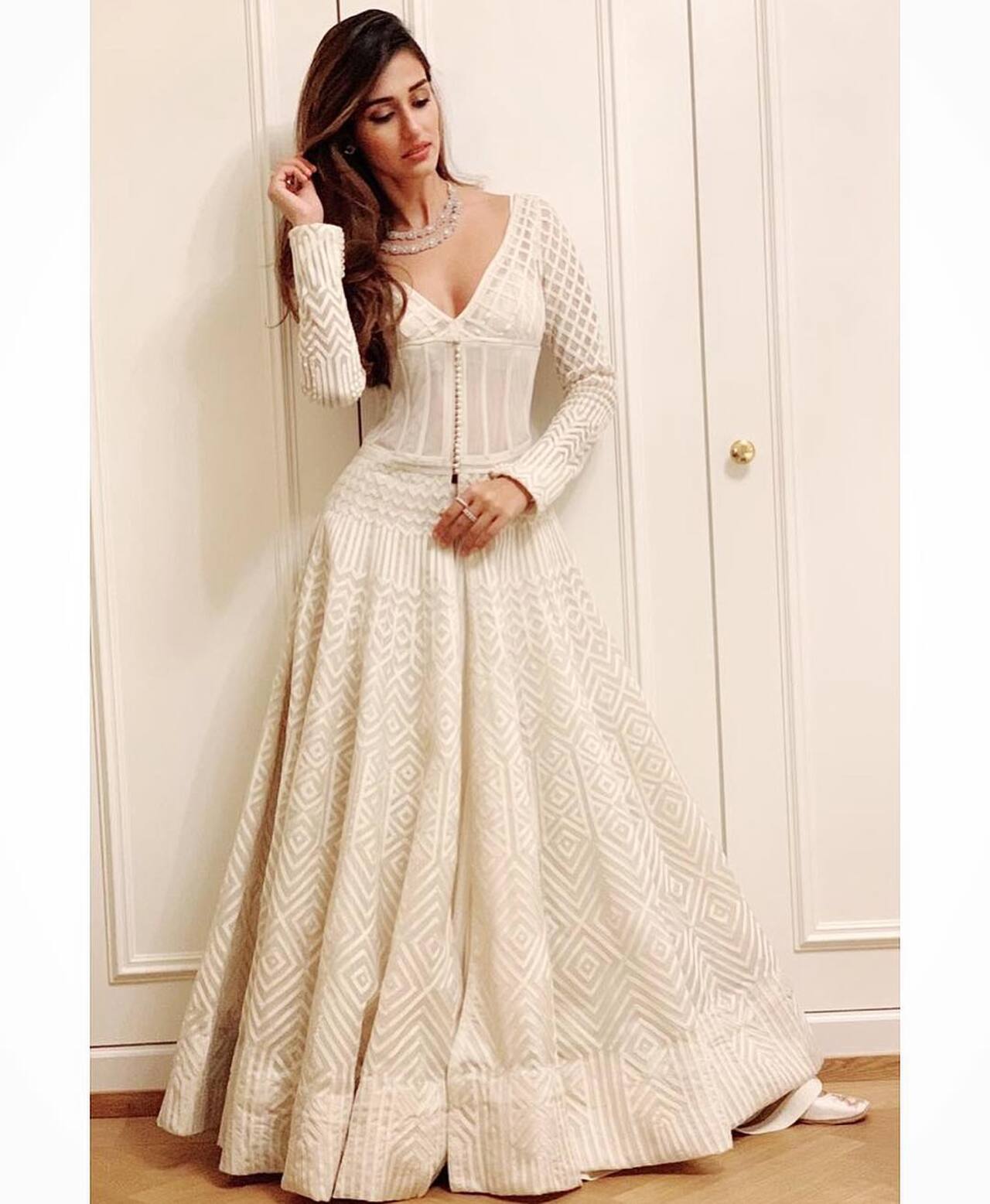 Kangana Ranaut: Metallic Marvel
Kangana Ranaut
, always a trailblazer in fashion, chose a metallic-finish saree paired with a simple blouse. Her look was a testament to her unwavering sense of style.
Kangana
effortlessly combined tradition with a contemporary twist, serving as an inspiration to her legion of fans.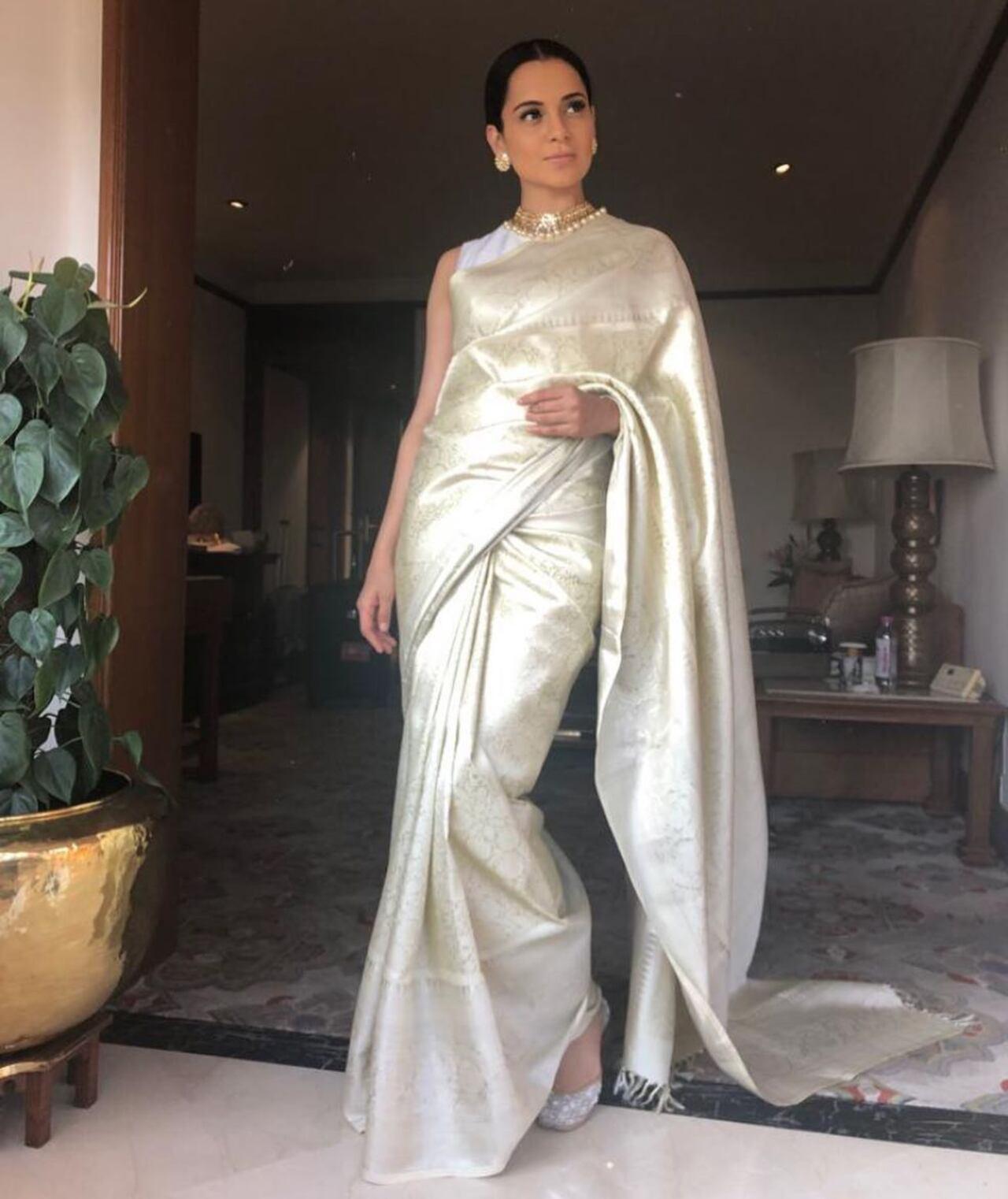 Ananya Panday,
a true fashion maven, dazzled in a
white lehenga
that is
tailor-made for dramatic divas
. Her choice of attire exuded a certain theatrical charm, perfect for those who love to make a statement. Ananya's confidence and style prowess shone through, reaffirming her status as a fashion icon.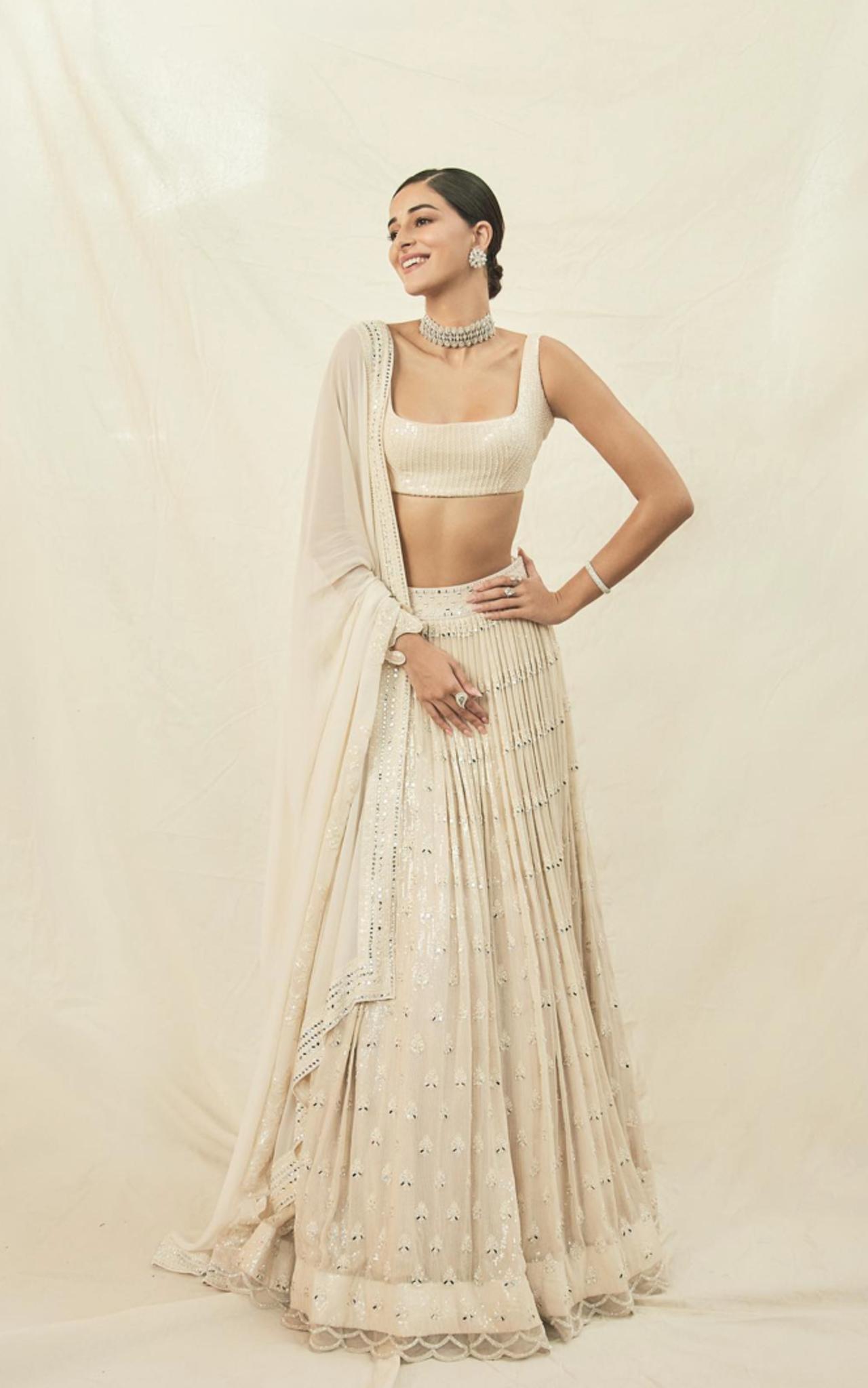 Sonakshi Sinha
brought a modern
spin to traditional attire,
donning a
white saree with a blouse featuring cape sleeves.
This contemporary twist added a unique dimension to her look. Sonakshi's choice of ensemble showcased her ability to seamlessly blend tradition with modernity, making her a trendsetter in her own right.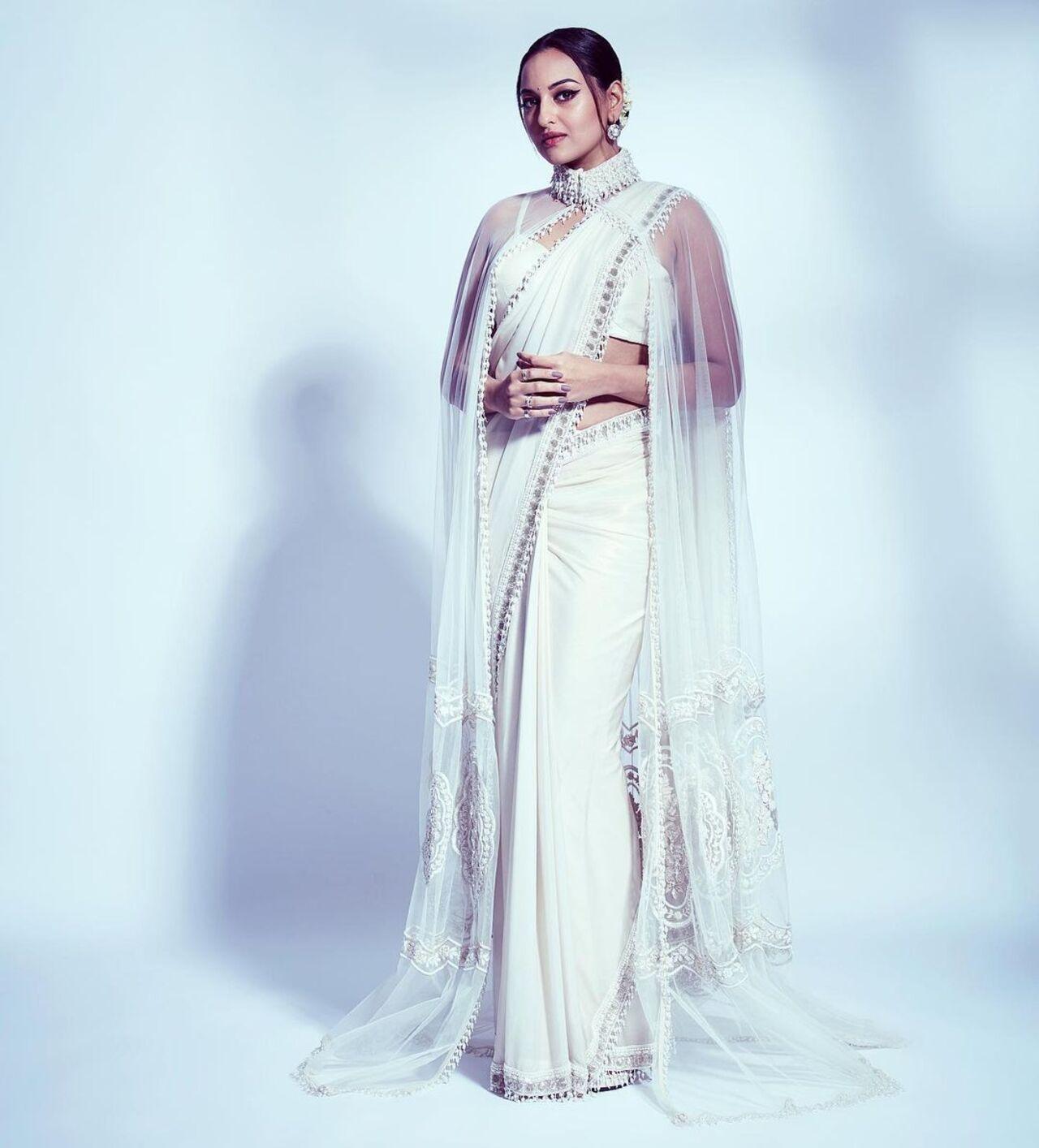 In this celebration of
Navratri
, our Bollywood divas have not only graced the occasion with their presence but also set new standards in fashion. Their impeccable choices in white ensembles have left an indelible mark, inspiring fashion enthusiasts around the world. Each look is a testament to their individual style and grace, showcasing the myriad ways in which tradition can be intertwined with modernity. As we continue to revel in the festivities, let us draw inspiration from these iconic looks and make our own style statements. Happy Navratri!