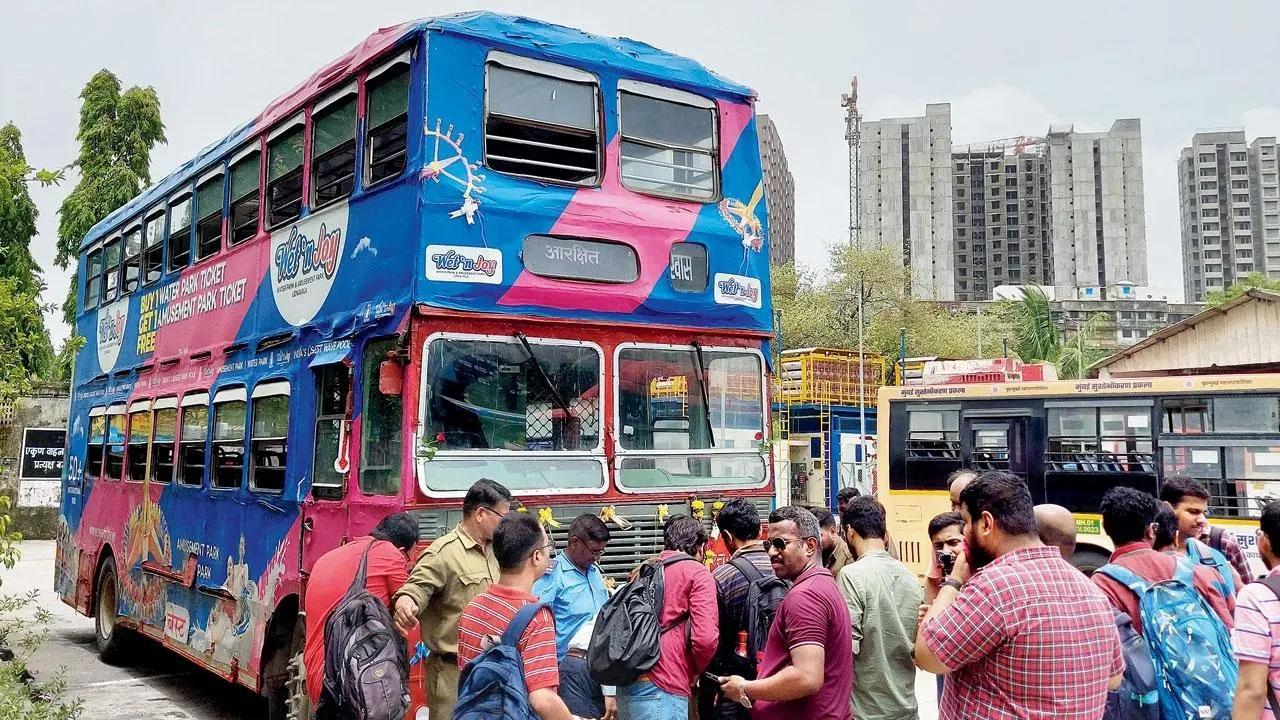 In a poignant ceremony near the
Gateway of India
,
Mumbai bid adieu
to its cherished old double-decker buses. This gathering of around 90 ardent bus enthusiasts marked the final journey of these iconic vehicles that have been an integral part of the city's identity. As the sun dipped below the horizon, a bus driver and conductor shared a
momentous cake-cutting
, symbolizing the retirement of these venerable transports. Families captured the occasion with snapshots, encapsulating the rich history these buses carry.
A Legacy in Motion
For decades, the open-top double-deckers navigated the streets of Mumbai, etching their presence along the illustrious
Taj Mahal Palace Hotel
and the scenic
Marine Drive
. Their distinctive silhouette against the cityscape became an inseparable part of Mumbai's fabric. With each turn and twist, these buses narrated stories of the city's evolution, its aspirations, and its spirited populace.