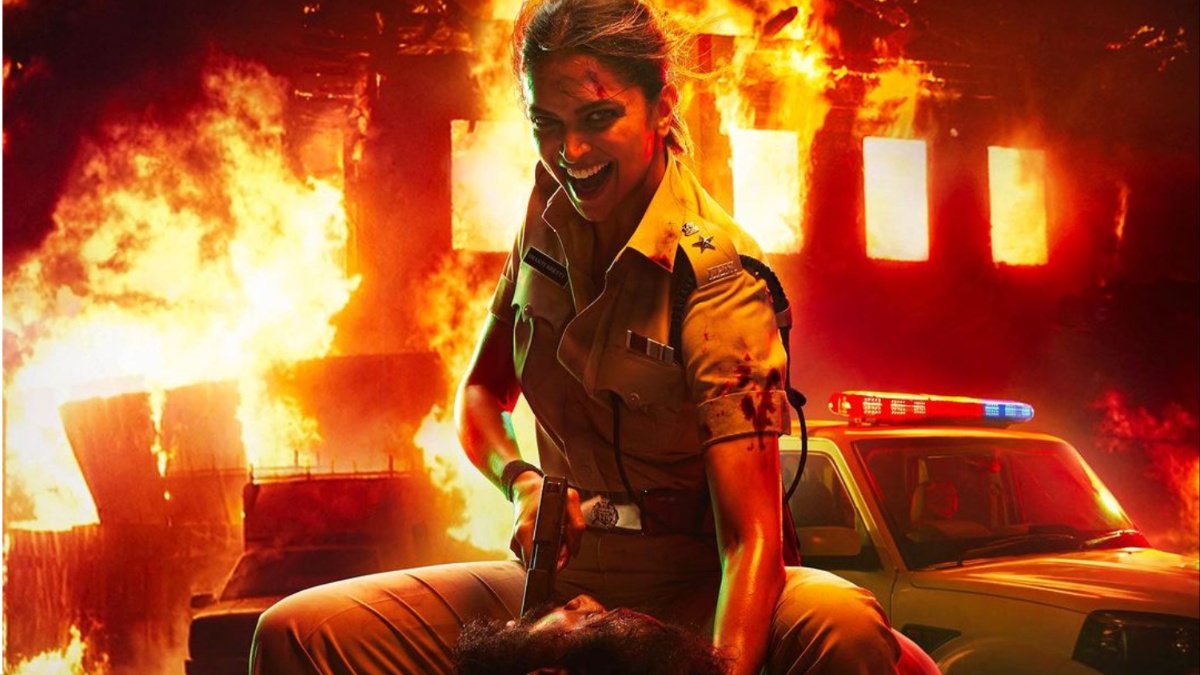 In a groundbreaking move, renowned
Bollywood actress Deepika Padukone
has stepped into the electrifying realm of
Rohit Shetty's cop universe
, set to grace the screen with an unprecedented cop persona in the much-anticipated film,
"Singham Again."
The actress recently took to
her Instagram handle
to give fans a tantalizing sneak peek into her character. Accompanying the captivating poster was her announcement, introducing herself as none other than "Shakti Shetty!"
The Celebrity Buzz
The revelation of
Deepika Padukone's fierce avatar
sent shockwaves through the Bollywood fraternity, eliciting a chorus of admiration from industry stalwarts.
Hrithik Roshan,
lauding the reveal, commented, "
Amazing nicely done
," while
Anil Kapoor
chimed in with "
Single and multi.
" Not to be outdone,
Ranveer Singh
added his explosive endorsement, exclaiming, "
Aag laga degi.
"
The fervor extended far beyond the celebrity circle, as ardent fans poured in with their own expressions of elation and astonishment.
One enthralled fan
proclaimed, "
FIRST FEMALE COP OF THE COP UNIVERSE IN BOLLYWOOD
," while another, clearly unable to contain their anticipation, exclaimed, "
Dead! Is 2024 on your name? Can't Wait, Can't wait
." Yet another quipped, "
Lady Cop aisi ho toh criminal banna padega
" - a testament to the impact of Padukone's character portrayal.
The Stellar Ensemble
"
Singham Again
" marks the third installment in
Rohit Shetty
's illustrious "
Singham Universe
." Alongside
Deepika Padukone
, the film boasts a stellar cast, featuring the indomitable
Ajay Devgn
in the lead role, accompanied by the luminous
Kareena Kapoor
and the effervescent
Ranveer Singh
.
Deepika Padukone: A Force to Reckon With
Rumors abound regarding Padukone's pivotal role in the upcoming sequel. According to a report from
Bollywood Hungama
, the actress is slated to essay the role of
Ajay Devgn's sister,
adding an intriguing layer to the narrative.
A Glimpse into Deepika's Cinematic Journey
In the recent cinematic landscape,
Deepika Padukone
has left an indelible mark with her powerful performances. Her appearances in the
2023 blockbusters "Jawan" and "Pathaan"
resonated deeply with audiences, solidifying her status as a powerhouse performer. The anticipation for her forthcoming collaboration with
Hrithik Roshan
in the film
"Fighter
" is palpable, promising yet another cinematic tour de force. Moreover, the actress is set to captivate audiences alongside
Prabhas
and the legendary
Amitabh Bachchan
in "
Kalki 2898 AD
," a project that holds immense promise.
Conclusion
Deepika Padukone
's portrayal in "
Singham Again
" is poised to redefine the cinematic landscape, adding a fresh dimension to
Rohit Shetty
's celebrated universe. With an ensemble cast that reads like a who's who of Bollywood, this film is primed to be a tour de force. As the curtain rises on this cinematic spectacle, audiences can expect nothing short of a riveting experience, courtesy of the dynamic and multifaceted
Deepika Padukone
.